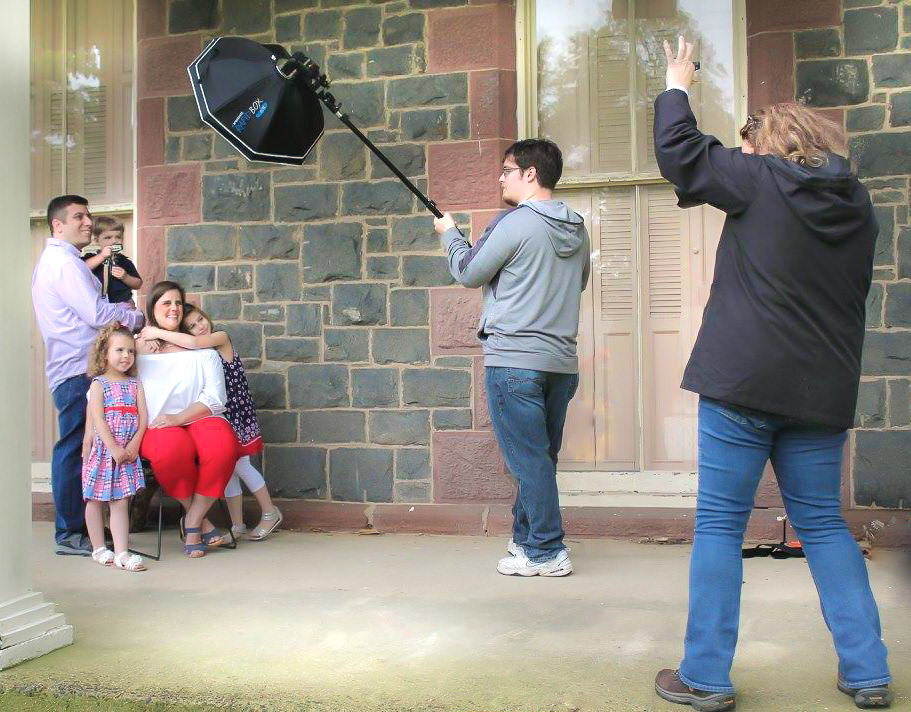 First, THANK YOU!  I'm really excited that you chose Tine's Captured Moments for your Portrait Session!  We're going to have a lot of fun together creating a memorable and lasting moment!
You probably have a lot of questions.  Well I'm here to help answer those frequently asked questions and provide a few helpful tips which will help you prepare for your photo session.  But if there are any questions I haven't answered, please don't hesitate to ask!
●

Inclement weather

:  This photo session is about capturing a moment in time that lasts forever.  We don't want to do that in the rain.  If your session is scheduled outdoors and inclement weather conditions prevent me from photographing you, let's reschedule it for another day.
●

What to wear/what not to wear

:  This is the most frequently asked question!  And I have the answers!  Click on my

What to Wear

link for lots of helpful tips and suggestions.  You can also visit my

website

or

Pinterest

pages for ideas.
●

Arriving on time

:  Timing and lighting is EVERYTHING!  Sessions have been pre-planned at this time so we have the best possible lighting.  Be prepared for your session and even try to arrive a few minutes before your scheduled time to allow makeup touchups, hair and outfit fixes, ask questions, and get a lay of the land.
●

What to expect at the photo shoot

:  The unexpected!  Sure, I'll guide you through different poses from different angles.  But something magical happens when I'm with my camera in front of you… FUN!  And while I want your final images to be what you've envisioned, often times the BEST images come from unpredictable moments.  So let's capture those breathtaking, hilarious, spontaneous, and sometimes even dramatic moments together!  Again, don't worry, I'm there to help guide you! 
●

For Fido

:  I know that fur babies are part of the family!  So please bring your leashed pet if you'd like to include them in your session.  But before you arrive, please DON'T feed your dog a full meal (they'll be less alert and ready for a nap!).  However, DO have treats and/or a favorite toy on hand in case they don't respond otherwise, groom your pet (his hair needs to look good, too!), bring the thinnest leash you have, and everyone…eyes on ME (I'll worry about Fido!).
●

Toys for kids

:  Does Suzy have a favorite doll?  Does Johnny have a cool truck he loves?  Bring it with you!  We can use it as a motivator or even incorporate it in the shot.
●

Eyes on the camera

:  Adults, please always have your eyes on me/the camera and not the beautiful scenery around us, or your pet/children.  Every moment is a CAPTURED MOMENT, you never know when I'm going to snap that shot!
●

Your child's personality

:  Suzy is FULL of energy and personality on any given day.  You prepare and plan and pay in advance for this photo session, and the minute Suzy's in front of a camera she freezes.  She won't smile.  Or worse, she cries.  What should we do?  Children are unpredictable, a little crazy, and a complete blast!  My best advice?  Just let them be children.  Especially for little ones; let them run, play, giggle and be silly, just for 
this session.  This is a short session that's meant to showcase your family AS IS; tantrums, smiles, goofiness and all!  Plus…I have a few tricks up my sleeve in order to get her attention.  But it doesn't hurt to have that motivating toy!
●

Props

:  Here are a couple of prop ideas that you may consider bringing to make your session unique:  balloons, bubbles, books, flowers, favorite family heirloom, etc.  Bring what you like if you feel it fits your family style and the scene but try to keep it simple so it's not too much of a distraction for Fido or your children.
●

After the session

:  High Five, you did it!!  You must be SO excited and eager to see the results!  I can totally understand!  So after the shoot,  you'll get a sneak peek that you can share with family and friends.  Within 3 days of your session I'll post 3 random images on

Facebook

,

Instagram

and

Twitter

.  Like and share one or all of the postings and receive one FREE 5x7 matted print of your favorite of the 3 posted images.
●

What happens behind the scenes

:  Depending on the length of your session, you'll most likely see me take anywhere from 50 images (headshots) to 300 images (family portrait session).  From these images, I'll select the very best; the ones that are the most flattering to you and have the most potential to be memorable works of art.  Utilizing my professional photography experience, post production edits and perfections are considered when making each of your images balanced and looking natural, which takes some time (approximately 1-2 weeks).
●

Delivery of images

:  Within 2 weeks, you'll receive an email which will provide you with details about your own personal and convenient online gallery.  This password-protected gallery can be shared with family and friends who can help you make your ordering decisions even easier by "favoriting" their choices.
●

What do you do with your images

:  Great question!  After all, preserving this moment in time is what you're after, right?  Don't rely on technology to store your images.  Showcase your special moments with archival-quality prints that will ensure your memories will last a lifetime.  There are a myriad of options I'm happy to walk through with you; from ordering a Canvas Gallery Wrap to telling a story with my Premium Panoramic Photo Books, I've got you covered.  In the meantime, here's a link to a few of my

Keepsake Printing Options

.
●

Promotions

:  I'm thrilled you chose me for your photo session!  As a valued client, here's a link to my exclusive

Promotions

.  Example:  Is this session a Maternity Portrait Session?  Consider planning your Newborn's session and receive 20% off your ENTIRE print order!
Again, if you have any questions about your session, please don't hesitate to let me know.  Thank you for booking  your portrait session with Tine's Captured Moments!