At Tine's Captured Moments, I encourage my clients to INVEST in printable art.
Imagine a beautiful 16x20 Canvas Gallery Wrap of your family hanging over your fireplace.  Or a collection of beautifully framed and matted prints marking your baby's first days of life that are displayed over their crib.  The moments I capture for you are precious and priceless.  Preserve these fleeting moments with printable pieces of art which will remain timeless heirlooms that spark engagement and evoke emotion.
I will personally help guide you every step of the way with your printing decisions.  My affordable Collection Packages are specially designed to provide diverse printing options which will fit your needs and budget.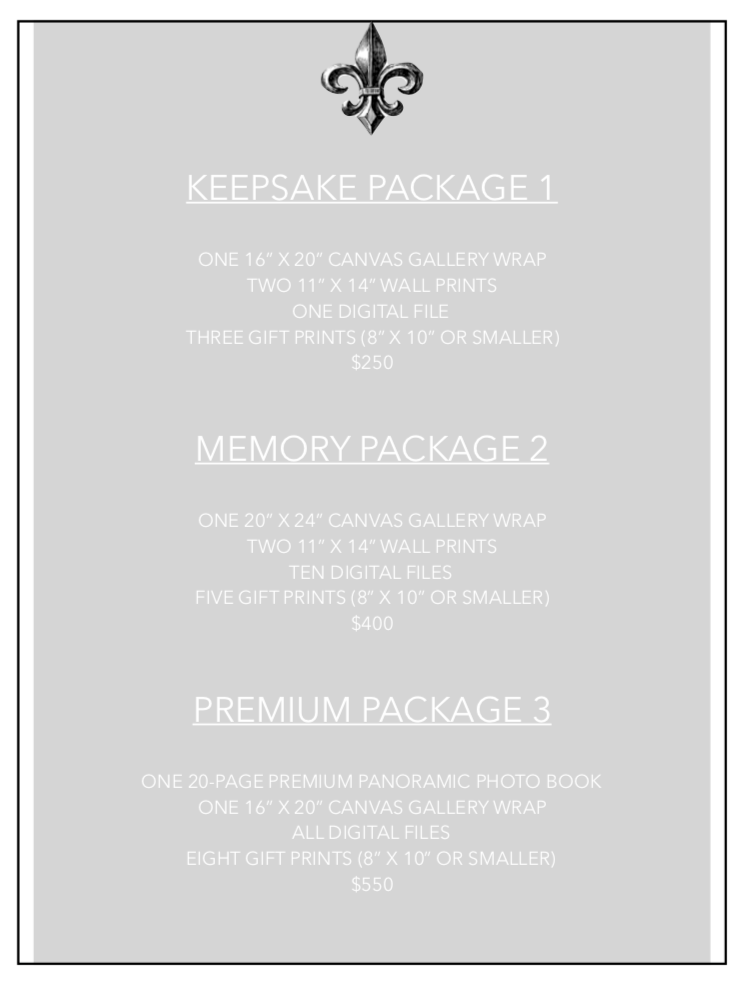 ____________________
PREMIUM PANORAMIC PHOTO BOOKS
Celebrate this momentous time in your life and relive the memories with these beautiful handcrafted photo books.  I'll personally customize each page with your favorite captured moments which will tell a story that can be enjoyed for a lifetime.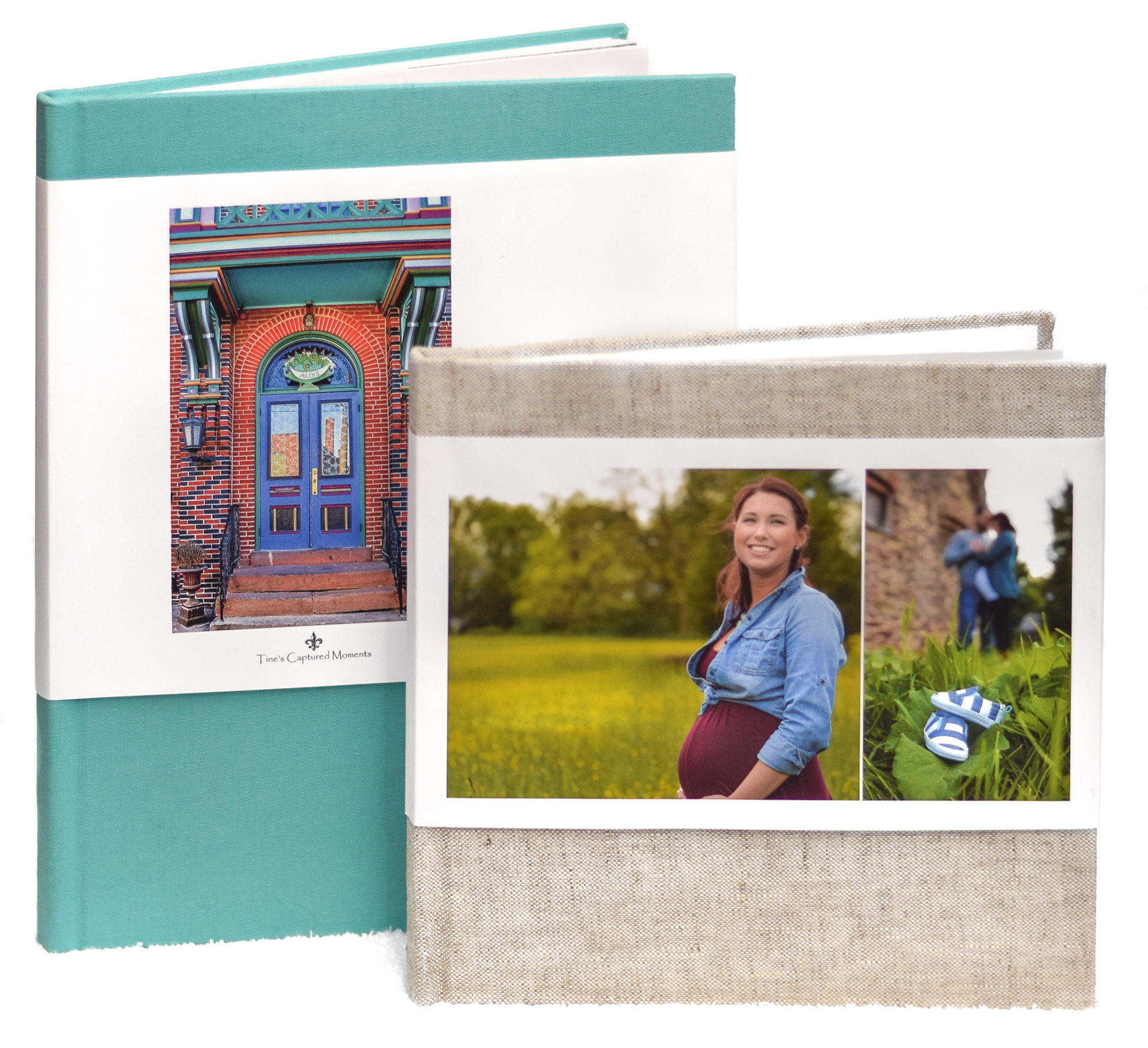 Sample 8.5" x 11" Photo Book with "Summer Breeze" Colored Linen Binding and Classic Dust Cover
Sample 8" x 8" Photo Book with "Sand" Colored Linen Binding and Classic Dust Cover
Professionally bound, hardcover photo books come in a variety of colorful textured linens.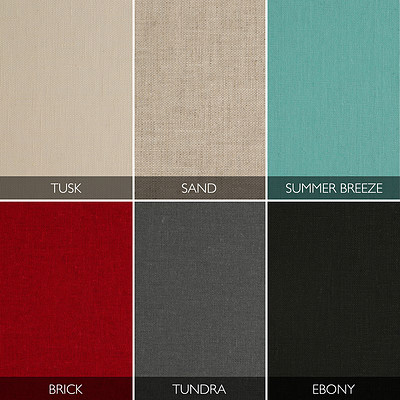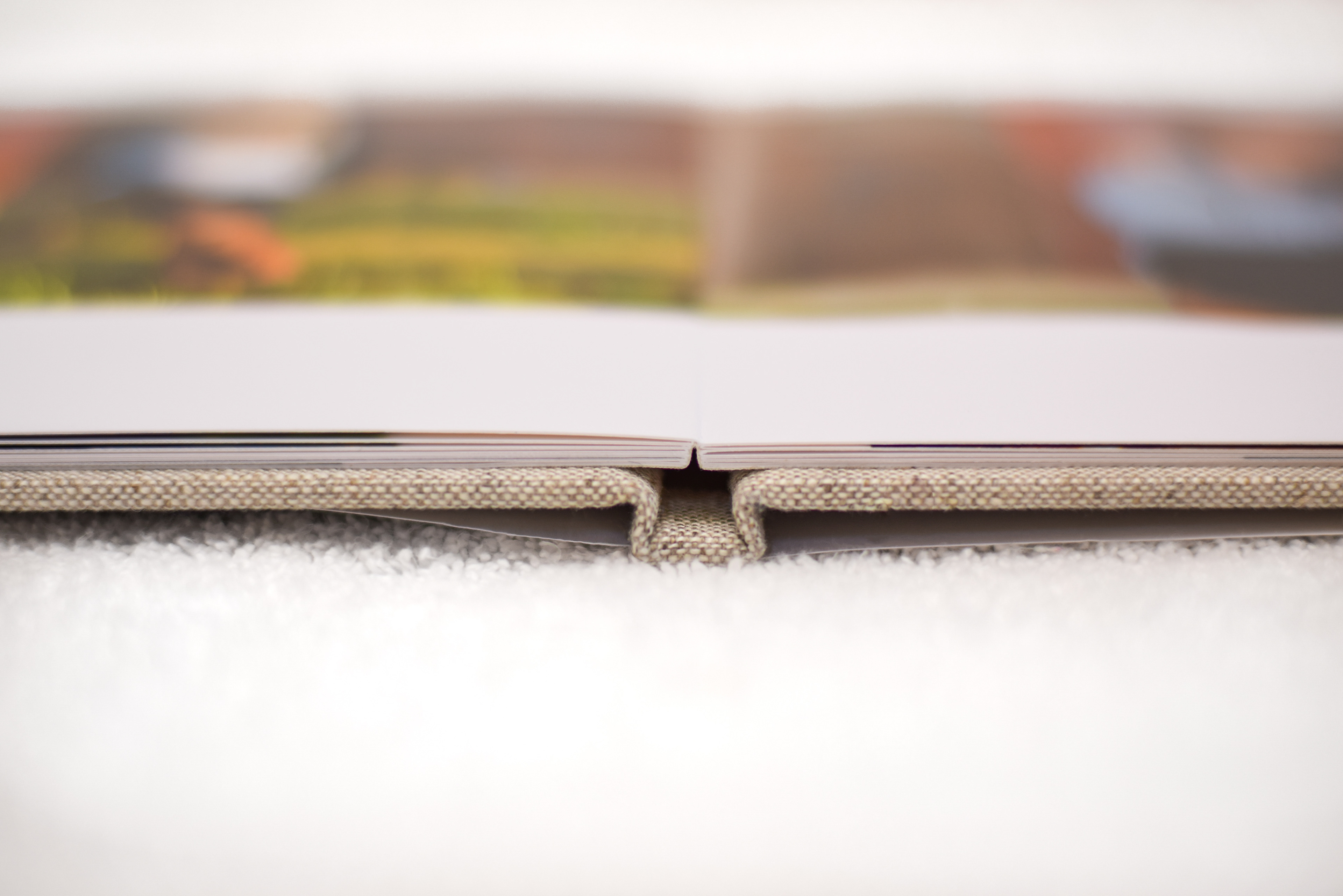 Each page of your premium panoramic photo book is created using thick archival-quality matte stock press paper that has a smooth texture and prints soft beautiful image tones.
Prices start at $79

____________________
ACCORDION MINI TRAVEL PHOTO BOOKS
Showcase 12 of your favorite images anytime, anywhere, with this fun and affordable hardcover accordion mini book (2.5" x 3.5").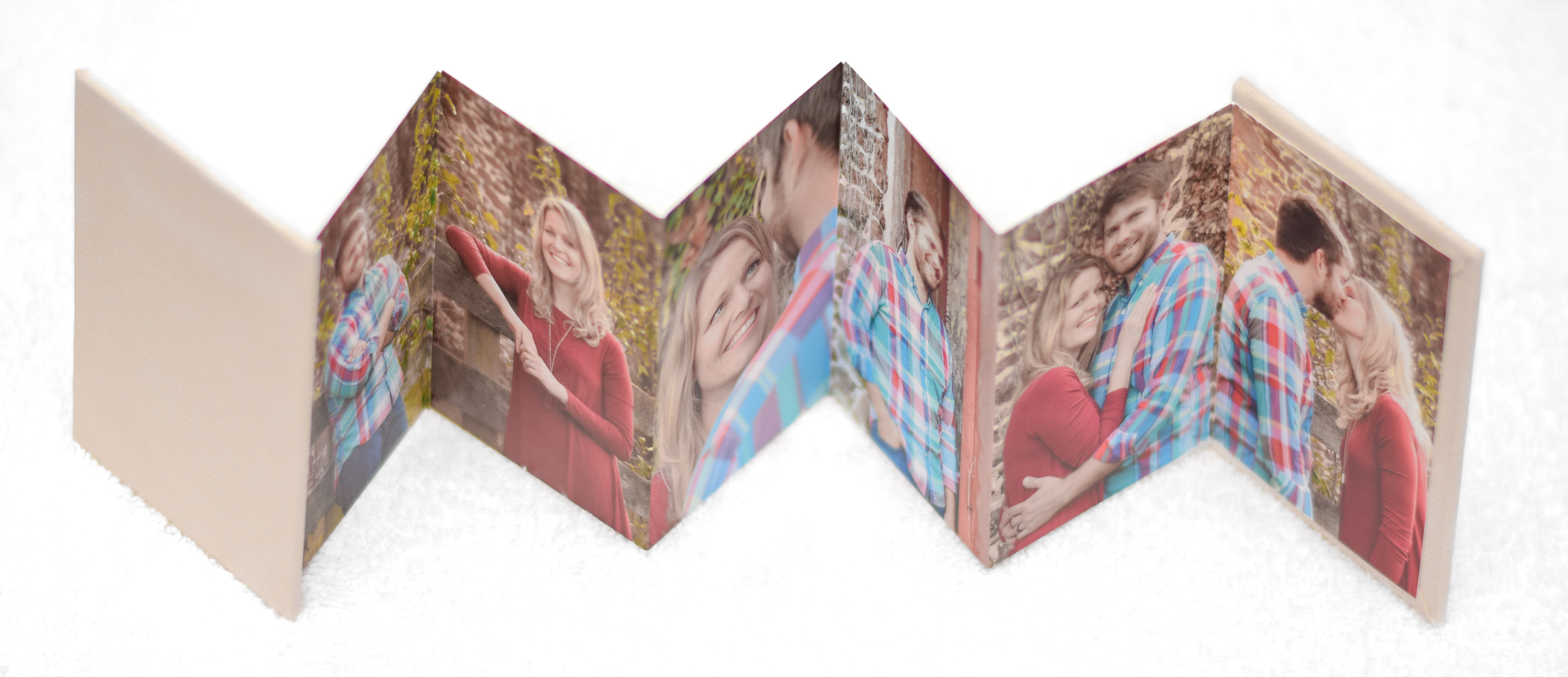 Fitting the theme of your portrait session, I'll create a one-of-a-kind, magical memory book that you can easily carry with you to share with family and friends.  


Your customized mini book comes with durable acid-free signature paper that has a thick luxurious feel and soft textured finish.
Each book is only $39
____________________
Make a statement in your home and add value to your memories with a beautiful and timeless Canvas Gallery Wrap.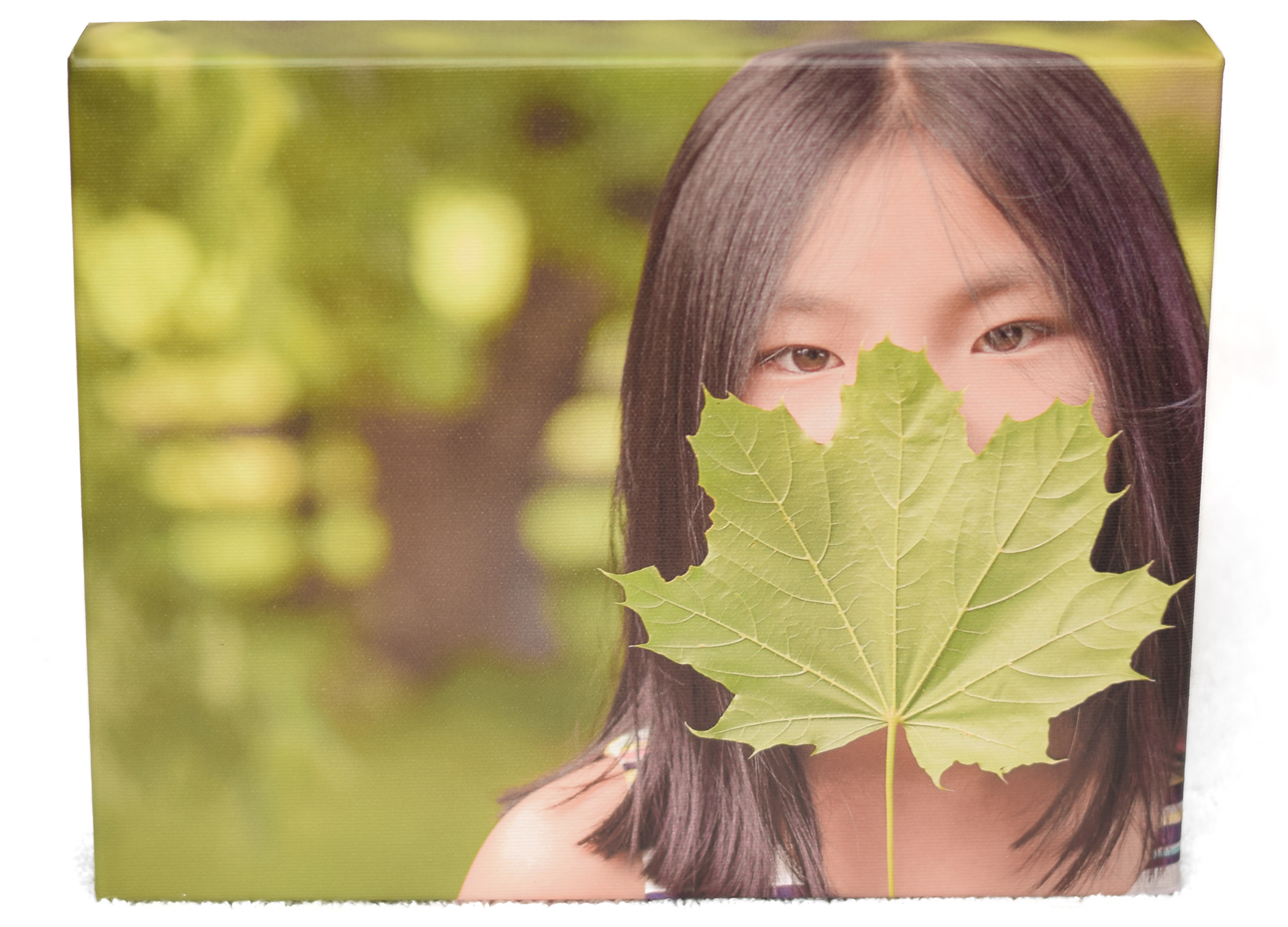 Using fade-resistant archival inks and fine art canvas material, Canvas Gallery Wraps are available in a variety of sizes ranging from 8" x 10" to 24" x 36".
Canvas Gallery Wraps add a classical dimension to your wall art collection by printing your memories on a premium canvas that's wrapped around a 1.5" wooden stretcher frame.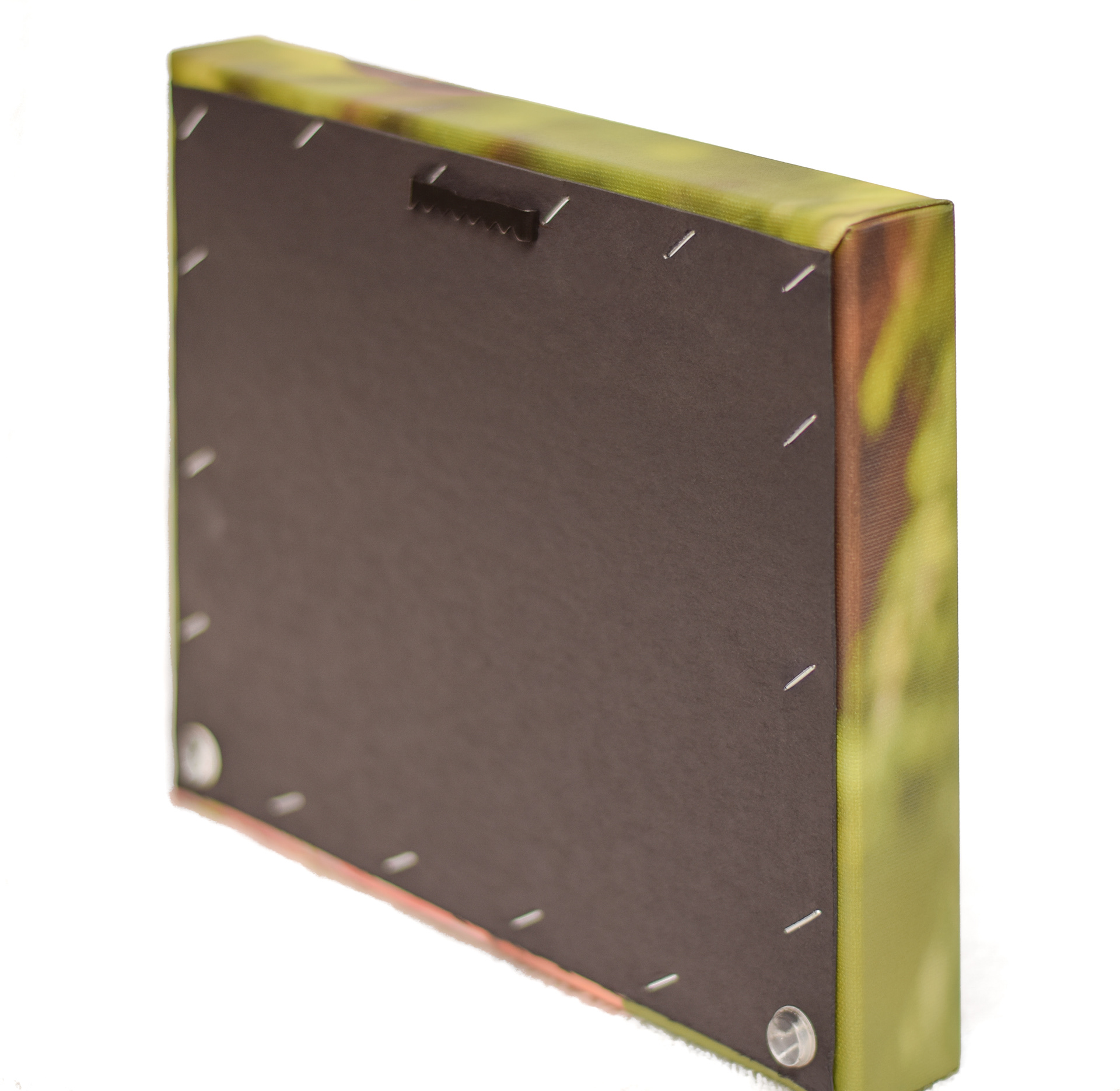 Your wraps come with saw tooth or wire mounting attached.
Prices start at $110

____________________
 Have your memories STANDOUT and come to life with this fresh modern wall art display that can also stand alone.
Printed on professional quality paper for a sophisticated contemporary look, Standouts are mounted on Foam Board, a lightweight foam-like material used as a mounting option for prints.
No need to frame.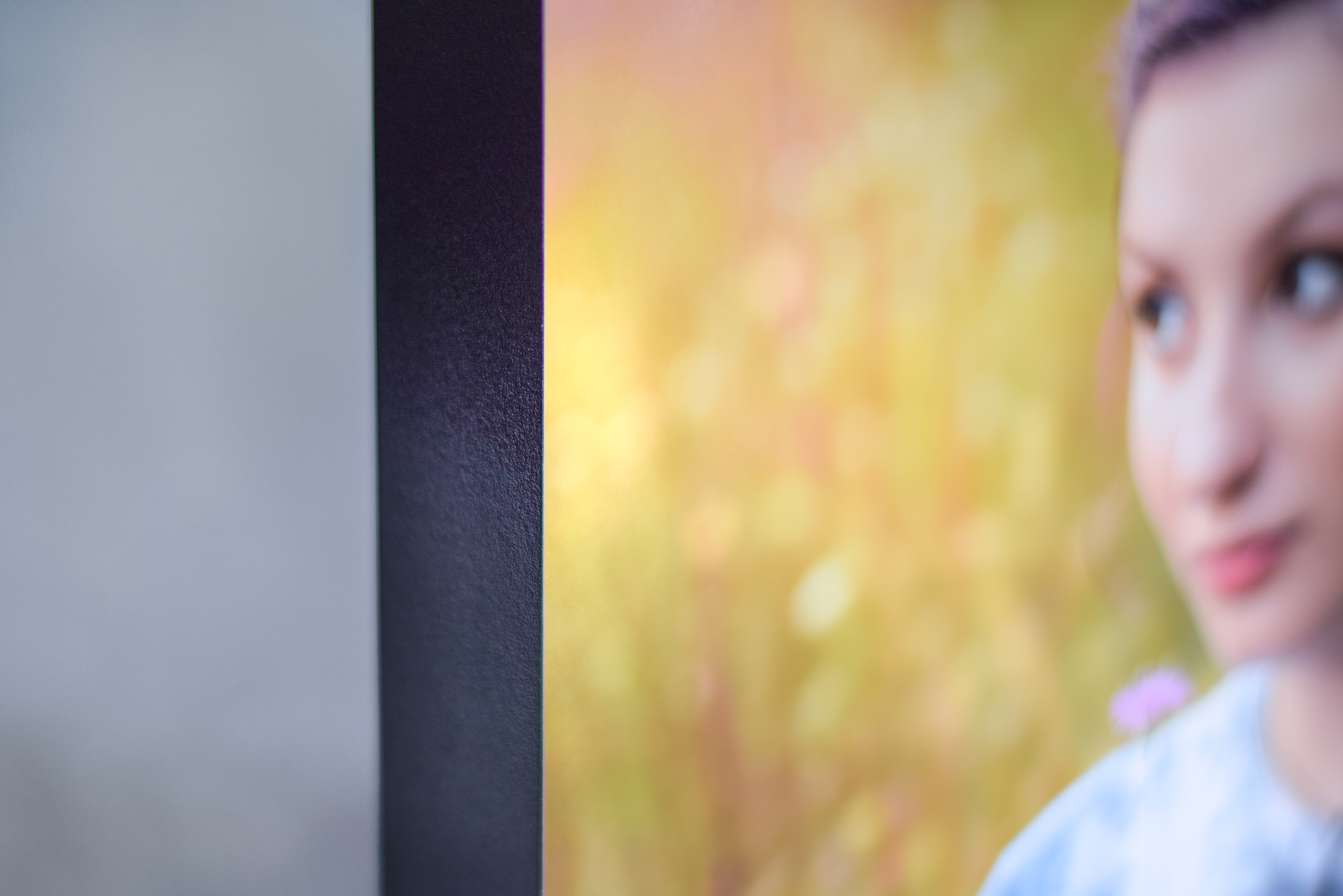 With a smooth white or black 1.5" depth vinyl trim, Standouts complement any room décor.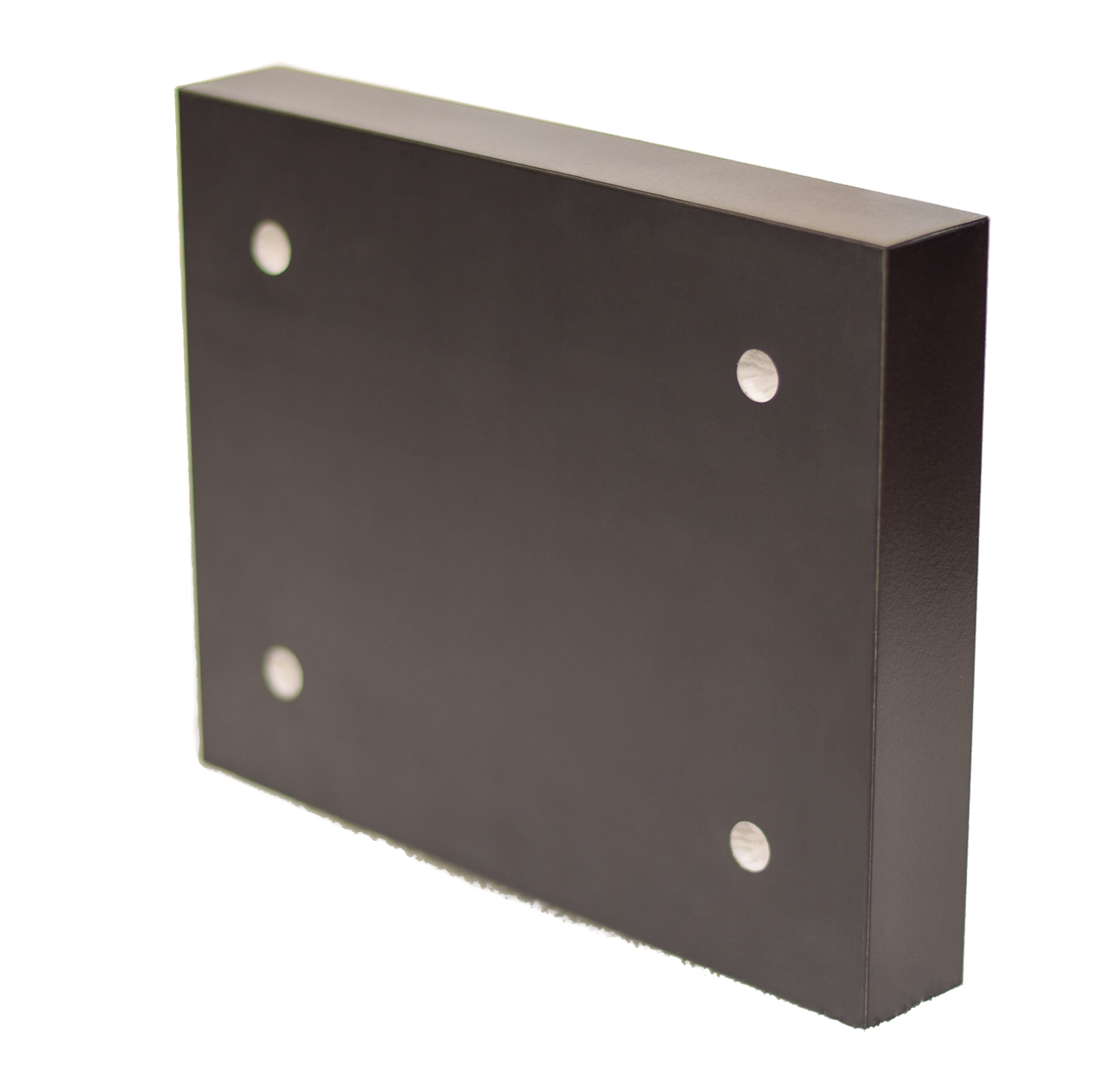 Standouts come ready to hang with pre-drilled holes.

Prices start at $60

____________________
Preserve your images with professional quality gift prints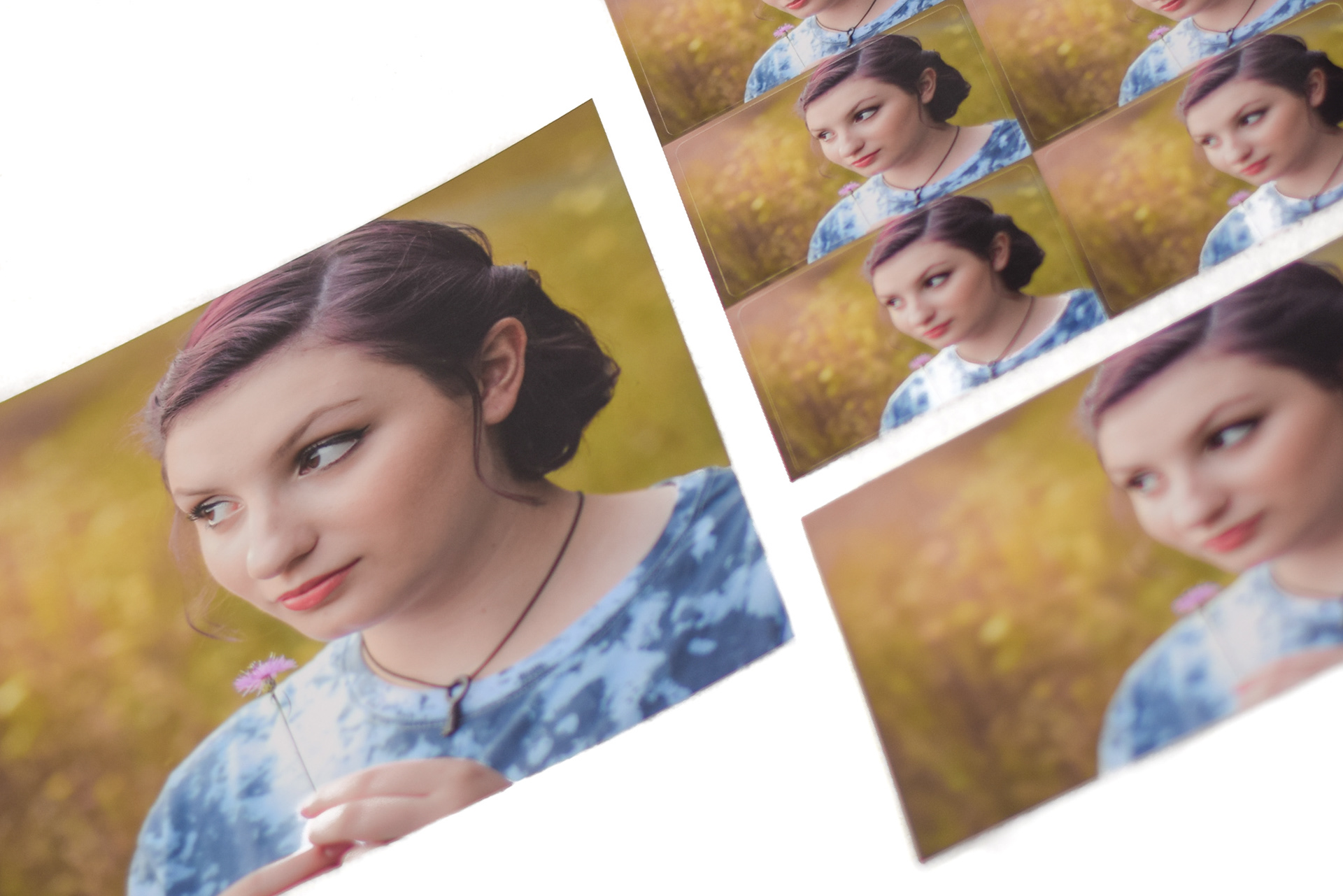 Share your memories with family and friends with Photo Gift Prints.  Your favorite images are printed on archival quality E-Surface Paper with a traditional matte finish for accurate color and lifelike skin tones.  Add a rich sheen to your prints with Lustre Coating for lasting protection against fingerprints and UV exposure.
Gift Prints are available in a wide variety of sizes with starting prices at $5.99 for a set of 8 wallet size round-edged prints.
____________________
PRIVATE ONLINE VIEWING GALLERY
After your photo session, you'll receive an email which will provide you with details about your own personal and convenient online gallery.  This password-protected gallery can be shared with family and friends who can help you make your ordering decisions even easier by "favoriting" their choices.
After you've selected your favorites, I'll personally meet with you to help finalize your unique printable art collection.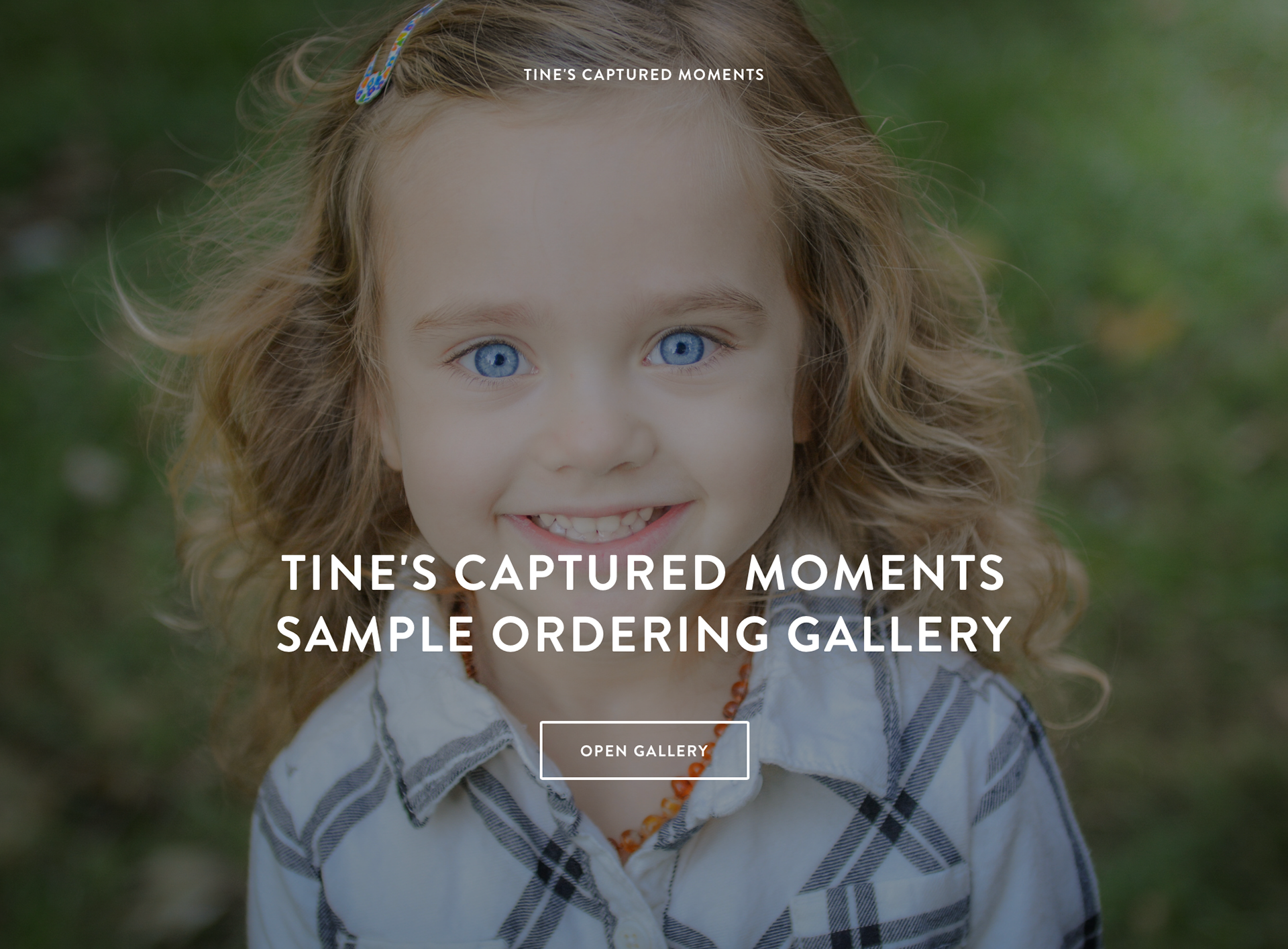 ____________________
Click
HERE
to learn about Tine's Captured Moments Promotions